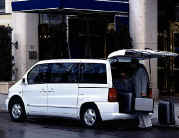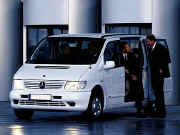 At Roma Limo we use only the finest new Mercedes vehicles for your safety and comfort.
online reservations

ABOUT OUR COMPANY
Father and son Renato and Alessandro Pagnotta founded Roma Limousine in Rome in1983 with a vision to provide the best limousine service available.

Later, continuing the Pagnotta tradition, Alessandro's brother Massimo joined the company. By virtue of hard work, professionalism, and the highest quality vehicles, the business grew and expanded not only to cover regions beyond Italy, but also North America. In 1991 Alessandro opened an affiliate in New York.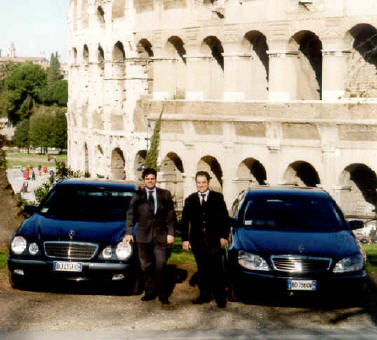 Customer Testimonials:
Just returned from Rome, we recieved the 'royal treatment' from Sandro at ROMALIMO, and he even gave us his personal cell phone number to carry with us at all times and to call him day or nite if we have any questions, problems,or uneasy about anything or any happenings, just call him and he would be there.......Great 'peace of mind' while in a different country, especially nowadays with all the unforseen happenings and added terrorist security....when calling them or e-mailing them always ask for SANDRO and you'll be in good hands. -Lou
---
Subject: Re: romalimo -SANDRO
Date: 02/06/2004 20.05 ora legale Europa occidentale
From: JacobsIV

We always use Sandro as well and love him. Our family of five is leaving for Italy on June 19th and three of us are bypassing Rome this trip, but our daughter and her new husband (his first trip) are spending four nights in Rome. Sandro is taking them on a day trip to Pompeii and then driving them down to Positano, where we are staying, where we will all have dinner together, including Sandro. I have never met anyone as helpful as Sandro and also consider him a friend.

---
Please note that Alessandro has recently moved from New York to Rome, so you may replace any US phone numbers with the Italian phone numbers listed below.
| | |
| --- | --- |
| Toll Free in Italy only: | 800-999.669 |
| Rome office phone: | (011) 39. 06. 541. 4663 |
| fax: | (011) 39. 06. 541. 5902 |
| | romalimo@aol.com |